Eco-friendly, child safe paint
Our richly pigmented paints are created to work in harmony with every part of your world. From our water bases to our responsible practices, our eco-friendly paint formulas to our recyclable materials, we're committed to reducing our impact on the earth without compromising on quality.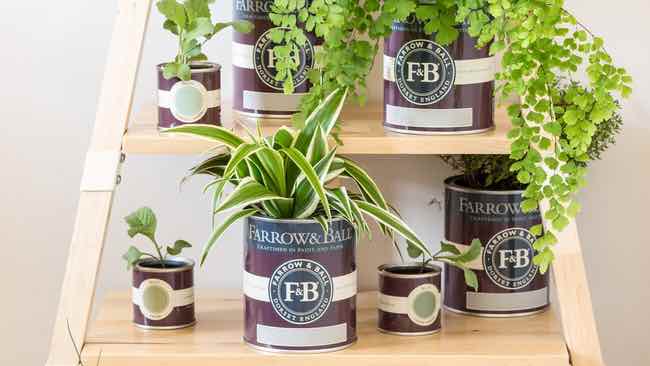 Ingredients
Back in 2010, Farrow & Ball were the first in the industry to move to an entirely water based range. Now, all of our paints are not only classed as Minimal or Low VOC (Volatile Organic Compounds), but far exceed the standard for those categories.
VOCs are the culprits behind the strong smell of some traditional paints, a result of pollutants being released into the atmosphere as the paint dries. By contrast, our low odour finishes don't release any nasty fumes, giving you a product that's safe, comfortable to apply and live with, and kinder to the environment.
Child-Friendly Paint
Our 100% water based Modern and Estate ranges aren't just better for the world around us, they're also certified child and baby safe in accordance with Toy Safety Standards, meaning they're better for the little ones who share your world, too.
With low odour, low levels of VOCs and quick drying formulations, our baby safe paint gives you the peace of mind to bring a splash of colour to cots, nurseries, children's bedrooms and playrooms. Our gentle formulations are even safe to use on toys, so you can give their favourite playthings a colourful new look without worry, and they can carry on playing to their heart's content.
Our Estate Emulsion, Estate Eggshell, Modern Emulsion, Modern Eggshell, Exterior Masonry, Exterior Eggshell and Full Gloss have all been independently tested and approved to meet Toy Safety Standards (BS EN 71 – 3:1995 - Safety of Toys).