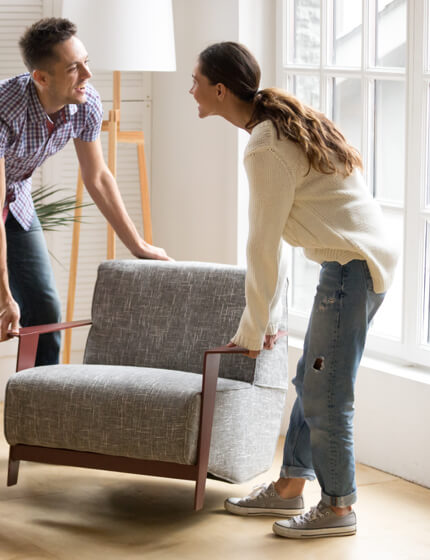 Before Installing Your Hardwood
Prior to installation, please assure that the following tasks have been completed:
Remove all furniture and furnishings off your existing floors.
Remove all doors that are in the area where the flooring may impact their movement. A carpenter may need to shave the bottom of a door if there is a possibility that it may not clear the height of your new hardwood.
If you wish to have hardwood installed underneath fixtures such as radiators, railings, etc. instead of around them, have them removed prior to installation.
Move all wiring for electronics, utilities, etc. before installation.
If you are installing hardwood in any closets, make sure nothing is on the floor within.
Ensure that your installers have proper lighting and access to electrical outlets.
During & After Installation
Plan to vacate the area where new flooring is being installed and secure any pets.
Prepare to stay off your new flooring for several hours to allow it to settle.
You may need to run a fan or open windows to remove any smells associated with installation.
Then you will be ready to enjoy your new hardwood floors!