Our Mission
To sell the best products with the best value and service while treating every customer with family pride and providing a relaxed, state-of-the-art environment.
Who are the Sarmazian Brothers?
Tony, Harry, Steve and Jack Sarmazian started their business as professional carpet installers, and since 1970 quickly established the industry standard for superior customer service and quality workmanship.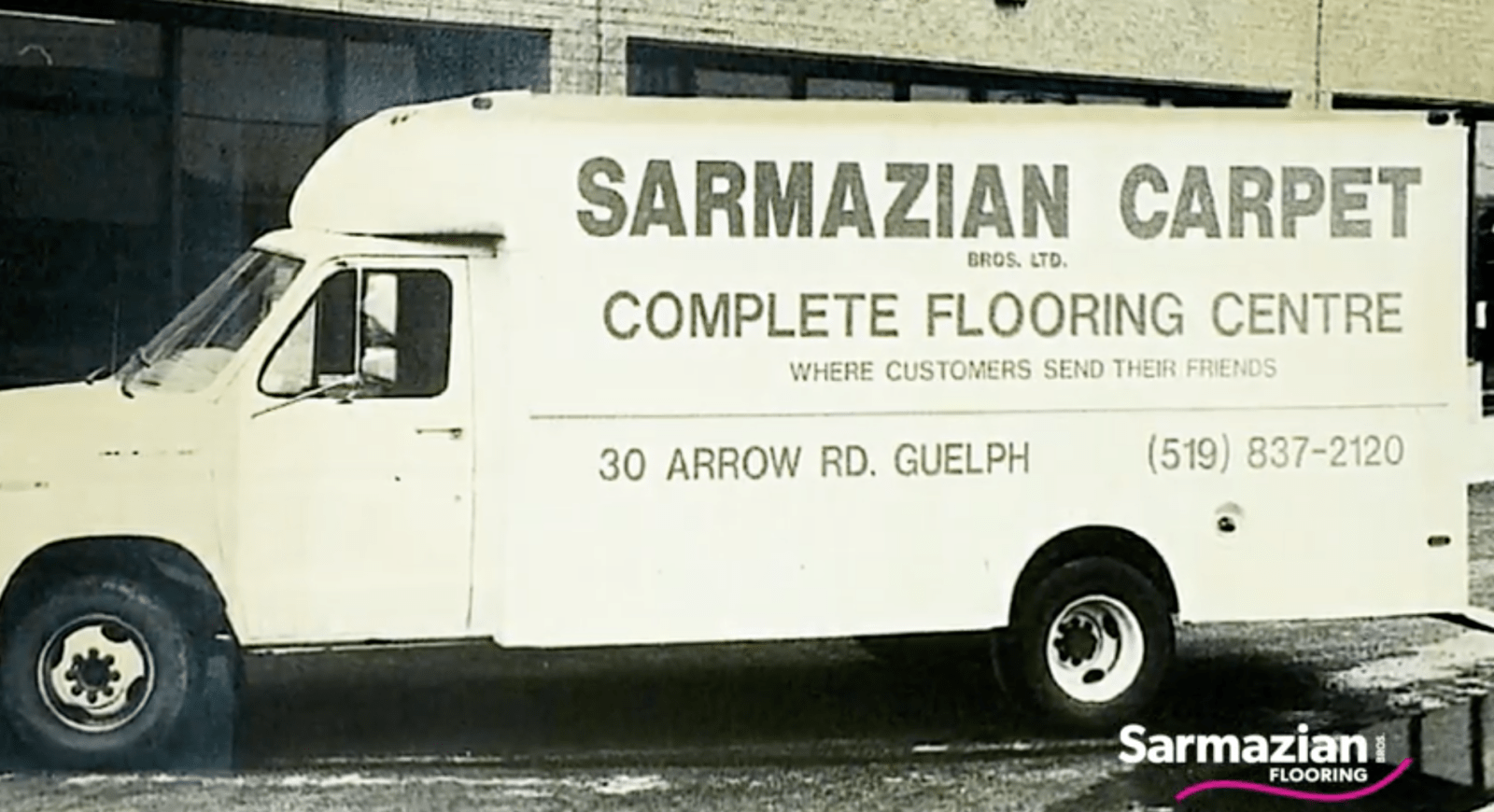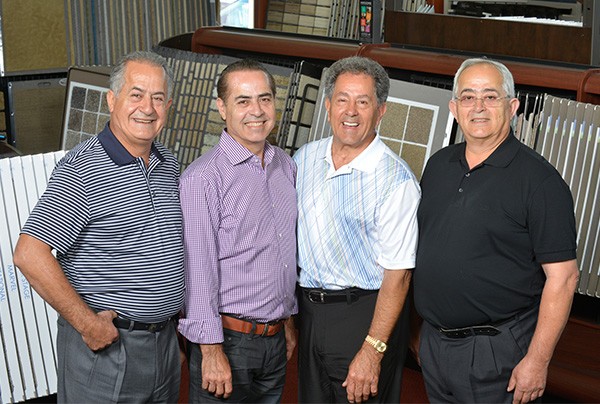 The Sarmazian Brothers are passionate about providing the best selection of quality products for their valued customers at the best possible price.
Carrying their dedicated work ethic and commitment to customer service into their retail division, they received the prestigious Flooring Institute of Ontario Dealer of the Year award and the Trillium Dealer of the Year award.
Expert Knowledge With Exceptional Pricing
Over their history of selling top quality floor coverings, Sarmazian Bros. Ltd.'s reputation of high calibre products and service is continually being enhanced by the testimonials of its customers. As a family owned business, the Sarmazian brothers and their staff pride themselves on the ability to provide the best end-to-end purchasing experience in the market. New flooring is the foundation of personal expression in any home; at the same time it is one of the most costly investments. That is why Sarmazian's takes the extra time to supply the expert knowledge, exceptional pricing, and professional installation enabling to transfer optimum satisfaction to the customer.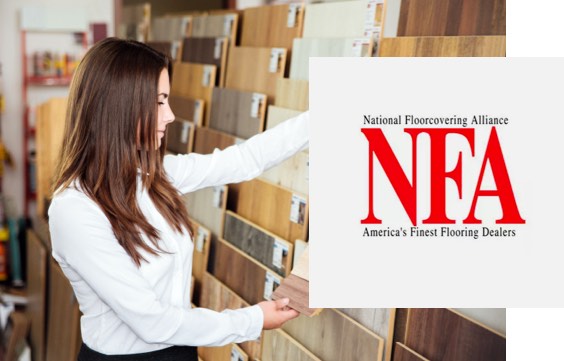 Proud Member Of The NFA
We are honored to be a member of The National Flooring Alliance and to be recognized as a leader in our market and for our commitment to integrity and service. 
Kneeless Stretcher
The Sarmazian brothers are so dedicated to their craft that they invented an innovative, health saving device called the "kneeless carpet stretcher" which has received international acclaim and amassed over 200,000 hits on YouTube! With the kneeless carpet stretcher you can successfully install bubble free carpet without any flesh and bone pounding which is unlike the traditional carpet kicker. The kneeless is lightweight, fast and easy to use, and requires no assembly. The kneeless offers both a side and a length stretch in one motion. This allows precise control of tension and placement with an over all even stretch. Door metal installation is much easier with the kneeless because it gives complete control of placement. Working in confined areas, such as closets and corners is much easier with this carpet tool.
AWARD WINNING SHOWROOMS
Sarmazian's award winning showrooms allow the imagination to go wild. The spacious design and interactive layouts let customers browse, touch & feel the extensive selection of merchandise in a friendly relaxed atmosphere. Because Sarmazian Bros. deals directly with the manufacturers and installers we offer quicker service, better support, and pass on the savings directly to you, the customer. At Sarmazian you will be taken through each step of the purchasing process from colour co-ordination and selection to installation and after-sales service. A talented staff of certified craftsmen and artisans will come to your home and do the job right, leaving you and your friends in awe. It is Sarmazian's keen commitment to service and value that ensures your purchasing experience will be a positive memory for years to come. We proudly serve Guelph, Cambridge, Kitchener, Waterloo, Hamilton, and Milton, Ontario.